Monthly Archives:
April 2015
We are looking out for a VP- Client Servicing for our client which is India's Leading Digital Media Agency providing end-to-end services of  brand strategy, creative design, digital production (web and mobile applications), social marketing and media planning. Mail your applications to priyanka@netsyscon.net or call 09969363905.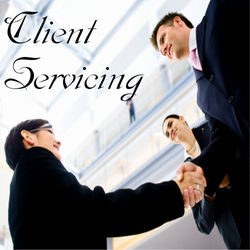 Job Description:
Will be challenged with building up and mentoring a lean team of account managers/directors to work with an existing business base comprising of some of the top brands and businesses in the country.
Candidate must demonstrate passion for the digital medium and confidence to work with data analytics.
Should be able to build on existing client relationships
both at a strategic and operational level and grow revenue in
Bangalore and Chennai markets. He or she must demonstrate hunger to take on challenges and work with a very lean team on-ground liaising with creative teams and product delivery center based in Mumbai.
Requirements: 
Experience : 10 years.
Ability to independently manage accounts of annual billing size of $1M+ .
General familiarity with digital consumer behavior, web content formats and technologies will
be a big plus.